"To be the best, you must learn from the best…" – Inna Maor
Meet Our Team

Inna Maor
Dance Instructor / Piano Instructor / Owner and Executive Artistic Director
Inna began to dance and play music at a very young age. She graduated with a BA in Music Education from the Moscow College of Arts and has another BA in Physical Education from Zinman College in Netanya, Israel. She is also a Senior Certified Teacher of Dance, Gymnastics and Education. For over 20 years, she has taught many students at different elementary schools and dance studios both nationally and internationally. At the present time, Inna owns Studio Inna in Haifa, Israel and Inna's Dance & Music Performing Arts Academy in Cooper City, Florida. Inna's previous experiences inspired her to share her love for music and dance with children of all ages to improve their coordination and fluidity of movement, foster their self-esteem and teach them the love of dance. Inna also started the non-profit organization, Arts 4 All Inc, which offers premier arts instruction to students regardless of race, age, income, or level of experience.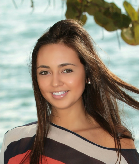 Joanna Ramirez
Studio Manager
We would like to welcome Joanna as our Studio Manager. She is a graduate of Archbishop McCarthy High School and is now pursuing a degree in Communication Studies with a track in Public Relations at Nova Southeastern University. She has experience in performing arts as well as in several dance styles and enjoys learning about languages and cultures. She is part of South Florida's non for profit organization Miami Model Citizens, and an active sister of Delta Phi Epsilon sorority. She is an excellent addition to our Inna's Hall of Fame family. Joanna is also the directing secretary of
Arts 4 All Inc.

Gabrielle Fickinger
Administrative Assistant
Gabrielle is an incoming college freshman who is thrilled to join the Inna's staff as our Administrative Assistant. She has been involved in the performing arts since she was three, with involvement in dance, choir, acting, and musical theatre, as well as experience as an assistant director, stage manager, and lighting tech for various productions at Cooper City High School.

Jessica Whitehouse
Acrobatics / Jazz Dance Instructor
Jessie started dancing at the age of two. She practiced tap, jazz, and ballet growing up. As the years went on, she grew in her dance techniques in all types of genres and started dancing competitively after five years. In middle school she decided to try competitive cheerleading and tumbling, and choreographed hip hop routines for her high school dance team. Today, Jessie is perusing a degree in marketing while continuing her passion to teach acrobatics, jazz, and contemporary. During her free time she enjoys painting and making her own unique pieces of clothing. Jessie is a very talented artist and her passion shows in all that she does! She is an excellent addition to the Inna's Hall of Fame team.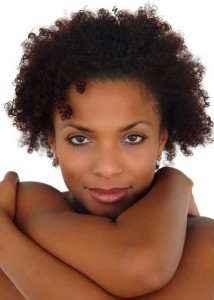 Lisa Thomas
Ballet / Modern Dance Instructor
Lisa Thomas Emrekovic is an alumni of The Alvin Ailey American Dance Theater.  She is a Florida native and is passionate about sharing her love of dance!  She is well versed in many techniques and enjoys teaching all ages and levels of experience.
Ayesha Biswas-Doten
Visual Arts Instructor
Involved in the Arts since early childhood, Ayesha first became inspired by her mother's talent for portrait and landscape Art. She has since then explored the many facets and disciplines of Art education from high school onto the college level. Her training includes classical methods of drawing and painting, as well as modern techniques of photography, and computer graphics. She holds a BFA in Fine Arts from New World School of the Arts in Miami, Florida and University of Florida.
As an Art Teacher since 2007, Ayesha has established a broad understanding of the importance of an Art education. Teaching in public, private, and home-school environments she has developed and written a comprehensive curriculum, she also provides Art classes for students age 18 months to 18 years old. Her hope is that the Art lessons she teaches foster the development of the attunement of the visual sense, fine and gross motor skills, technique and imagination through the use of tools, and instill the understanding of Art as a vehicle for communication of thoughts and ideas, creative individuality and expression.

Brandon Youngblood
Theater Director
Brandon is our Theatre Director and is currently directing our production of the Lion King.

Alex Mallet
Percussion and Guitar Instructor
We would like to welcome Alex Mallet as our new beginner level percussion teacher. He has been with us for a year teaching guitar to students of all levels and genres. Alex has been playing locally in restaurants and clubs since the age of 17. He is now involved with 4 active bands in south Florida. (TELL'M, Morning Jo, The Stems & Rythmadix) Alex enjoys working with kids of all ages in their music studies. Alex was the band director for the 2013 summer program, during this time he had assisted our students in successfully learning and performing a wide selection of musical pieces from the 50s – Today. "Seeing my students get so excited to learn their first steps to their musically journey reminds me of how amazing it is to begin understanding the fundamentals to music that will last a lifetime."

Alex Habe
Piano Instructor
Inna's Hall of Fame is proud to call Robert Alexander Habe as our very own Piano Teacher. His passion for piano started in his adolescent years. He was taught to play the piano by a private teacher who allowed him to fully grasp and love the instrument. He has been studying the piano for over 10 years now, with lots of teaching experience. Alex would love to give to our children what he learned as a young boy, this is why he will teach his students the way he was taught; a traditional step-by-step routine that will allow children not only to learn the art of piano successfully but have fun doing so.

Minh Nguyen
Piano Instructor
Born in Vietnam. As a child, He often showed a keen perception for Classical Music and Modern Visual Arts with great passion and enthusiasm. His musical journey started with beginning lessons from the Music Conservatory in Saigon, Vietnam. In 1986, He immigrated to the U.S.A. to study and complete his Graduate Degree, majored in Graphic Design from the Fort Lauderdale Arts Institute. Here, He continued his piano training in Performance/Pedagogy with Dr. Ron Peters and Benjamin Choules. While working full-time as commercial/graphic Illustrator and mural Artist. Mr. Nguyen was also an apprentice of and worked for Professor Choules as a Teaching Assistant. He has been a private and studios Piano Instructor since 1996.
Mr. Nguyen's avant-garde/innovative teaching methods and creative techniques are effectively comprehensive, effortlessly approachable and fun to learn. Especially for children and beginner of any ages with quick result and efficiency .
He's always inspired by and pursuing his learning/ teaching endeavors of many baroque compositions of J.S.Bach and G.F.Handel. He's also interested in listening/performing Pops/Rocks from the 70's and 80's. Particularly the unique soundscape and genre of electronic/synthpop bands such as Depeche Mode. Kraftwerk and PSB.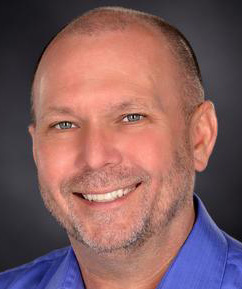 Matt Johnson
Piano Instructor
Matt Johnson is a pianist, composer, teacher, and music engraver who has focused his carrier on performing, recording and publishing his original compositions and arrangements. His classical training, studies in Jazz & Composition, appearances in concert halls & recording studios have crafted a performer with technical mastery and a clear vision for his music. Matt has a Master's degree in Music Composition and Jazz Studies, and a Bachelor's degree in Music and Piano Performance from Oklahoma Baptist University. He has been teaching music since 1977 will bring a new level of professionalism to the Music Program at Inna's Hall of Fame PAC.
Daniel Vargas
Piano Instructor
Daniel Vargas (Caracas, Venezuela) began playing classical piano at the age of 8, picking up the guitar 5 years later in the genres of Blues, Jazz and Rock. Ever since he has participated in many different local bands, including the christian Rock band of John Finol as a 2nd guitarist. After receiving mentorship from the brother (Leo Quintero) of Grammy-nominated Frank Quintero, a renowned singer from his home country Venezuela, he went to study at Berklee College of Music in Boston, MA. Having graduated in 2015, Daniel now resides back in Florida and focusing in Pedagogy while working at two other schools in the Broward area.
Save
Save
Save
Save
Save
Save
Save
Save
Save
Save
Save
Save
Save