"To be the best, you must learn from the best…" – Inna Maor
Meet Our Team

Inna Maor
Dancer, Choreographer and Teacher / Piano Performer and Teacher / Owner and Executive Artistic Director
Ms. Inna began to dance and play music at a very young age in Odessa Ukraine. She went to professional ballet school and music School of Stolyarsky. She has a BA in Music Education and piano from the Moscow College of Arts, and has another BA in Dance Education from The Wingate Institute in Netanya, Israel. For over 25 years, she has taught many students at different elementary, middle, high schools, and dance studios both nationally and internationally. Inna's dance and piano students present her school at international competitions. Inna's previous experiences inspired her to share her love of dance, music, theater, and art. Her "Inna's Performing Arts Conservatory" inspires hundreds of students and teachers.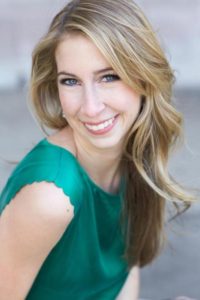 Samantha Laney (Emily)
Voice Instructor
Samantha is a classically trained soprano with degrees in Classical Voice and Opera Performance from New York University's Steinhardt School of Music and the University of Texas at Austin's Butler School of Music. She very much enjoys crossing over into musical theater and plays and is thrilled to be making her IHOF debut with Seasonal Allergies. When she isn't travelling for performances or on tour, Samantha lives in South Florida with her husband and their puppy, Simba.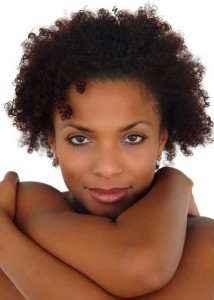 Lisa Thomas
Ballet / Modern Dance Instructor
Lisa Thomas Emrekovic is a New York trained dancer & aerialist.  Mrs Emrekovic graduated from the Ailey School on a Special Fellowship Scholarship and went on to join the Alvin Ailey American Dance Theater.  She is a world traveled performer and has enjoyed being a part of Inna's Hall of Fame family!

Ayesha Biswas-Doten
Visual Arts Instructor
Involved in the Arts since early childhood, Ayesha first became inspired by her mother's talent for portrait and landscape Art. She has since then explored the many facets and disciplines of Art education from high school onto the college level. Her training includes classical methods of drawing and painting, as well as modern techniques of photography, and computer graphics. She holds a BFA in Fine Arts from New World School of the Arts in Miami, Florida and University of Florida.
As an Art Teacher since 2007, Ayesha has established a broad understanding of the importance of an Art education. Teaching in public, private, and home-school environments she has developed and written a comprehensive curriculum, she also provides Art classes for students age 18 months to 18 years old. Her hope is that the Art lessons she teaches foster the development of the attunement of the visual sense, fine and gross motor skills, technique and imagination through the use of tools, and instill the understanding of Art as a vehicle for communication of thoughts and ideas, creative individuality and expression.

Brook Hamilton
Theater Intstructor
Brook Sterling Hamilton was born and raised in Yorktown, VA. Due to family struggle, Brook didn't begin acting until late in his high school career when he auditioned for the school play on a whim. From there, the rest is history! Lynchburg College in Virginia is where Brook studied, as he majored in Theatre and minored in Communication Studies. This experience led him to auditions with the Institute of Outdoor Drama (IOD), where he landed his first professional contract with Snow Camp Outdoor Theatre in Snow Camp, NC. In 2014, Brook opened Virtue Direct, Inc (VDI) to work alongside The Home Depot with their in-store promotions, then began sales with AT&T / DirecTV until 2017, when he took a direction change. When Inna approached Brook to step into the role as Director of Theatre, he was beyond excited to accept. He looks forward to sharing his experience and skills with the students, their families, and staff to continue to help keep the arts alive. He thanks everyone for the warm welcome to the Conservatory.

Carlos Patino
Music Instructor
Carlos Patino holds a masters of music degree with concentration in commercial music from the Florida Atlantic University, and has been involved in the music industry working in different positions throughout his career. He is a member of a Colombian rock band named RedO'Clock, sharing the stage with renowned international bands such as Foster The People, Evanescence, Garbage, Dead Kennedys, Molotov, Bomba Estereo, J Baldvin, among others. As a film scorer, he has worked for documentaries such as "El más veces campeón" produced by Diptongo SAS, and Millonarios Futbol Club, the most important soccer team in Bogotá, Colombia, and other documentaries and short films in Colombia, Argentina and Spain. Also, he has worked as an assistant audio engineer, audio editor, and audio post-producer for albums such as "Pá Qué Más" by the Quinteto Leopoldo Federico, Latin Grammy nominee 2017, released by Hoot/Wisdom recordings, "Astor Piazzolla-Legacy" by Tomas Kotik and Tao Lin, International Classical Music Awards nominee 2018, released by Naxos records 2017, among others. His sheet music book titled "SOLISTAS-Instrumentos de cuerda pulsada I" will be released by the Javeriana publishing house in Bogotá, Colombia in January 2018, comprising 8 solo pieces for guitar, tiple and cuatro. The recording of the same project will be published by Hoot/Wisdom recordings in January of 2018 in Florida, USA.

Renee Boyle
Dance Instructor
Renee Boyle has grown up dancing. She has trained in Ballet, Jazz, Tap, Hip Hop and more. Renee has performed in Superbowl XXIII, and Superbowl XLI. She has performed with local production companies including Ener-Gee Dance Productions, Platinum Gold Productions, and Pembroke Pines Theater of the Performing Arts. She received her B.A. from FAU in Elementary Education with a minor in early childhood. She is Kinderdance certified, and trained through Dance Educators of America. Renee has been teaching dance since the age of 16, and was the owner/director of Lu-Na Dance Studio for eight years.

Coralia Torrealba (Lluvia)
Acting Instructor
Ms. Cora loves to teach children in the art of singing and acting. It is her passion. She has been in this field of education for more than 15 years. Starting in 1989 as a teacher at the Special Education Pedagogic University of Venezuela. She was also an Actress and singer at Juana Sujo School, Performing arts in Venezuela. She has recorded 6 Albums for kids recorded: Spanish & English (Lluvia character). She was a Kids Theatre teacher for 10 years in Venezuela. Nothing brings her greater pleasure then to see them grow in what may have started out as curiosity but later turns into a new love for the performing arts. "I look forward to sharing the stage with them and becoming a mentor in the life."

Chia L Chien
Instructor
Bio Coming Soon

Samuel David Naranjo
Piano Instructor
Samuel David Naranjo is a Colombian Music Producer, composer and arranger. When he was very young he was introduced to music through playing piano. Samuel David graduated from Valle University in Cali, Colombia with a degree in Music. He has worked with various artists such as Carola Lopez[Peru] Felipe Silva[Colombia] Maria Esther Del Sol[Cuba] Carolina Medina[Chile]. Samuel David has composed and edited music for the short film Interview Me, Which won Best Short Film, Best Director and Best Actress at the Miami Life Awards. He also composed and edited the music for the film Dinner is served which was nominated for Best Director at the Miami Life Awards. He has been teaching piano for more than 20 years.
Save