"To be the best, you must learn from the best…" – Inna Maor
Meet Our Team

Inna Maor
Dance Instructor / Piano Instructor / Owner and Executive Artistic Director
Inna began to dance and play music at a very young age. She graduated with a BA in Music Education from the Moscow College of Arts and has another BA in Physical Education from Zinman College in Netanya, Israel. She is also a Senior Certified Teacher of Dance, Gymnastics and Education. For over 20 years, she has taught many students at different elementary schools and dance studios both nationally and internationally. At the present time, Inna owns Studio Inna in Haifa, Israel and Inna's Dance & Music Performing Arts Academy in Cooper City, Florida. Inna's previous experiences inspired her to share her love for music and dance with children of all ages to improve their coordination and fluidity of movement, foster their self-esteem and teach them the love of dance. Inna also started the non-profit organization, Arts 4 All Inc, which offers premier arts instruction to students regardless of race, age, income, or level of experience.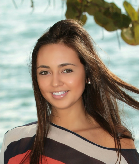 Joanna Ramirez
Studio Manager
We would like to welcome Joanna as our Operations Manager. She is a graduate of Nova Southeastern University where she studied Communication with a track in PR. She has experience in performing arts as well as in several dance styles and enjoys learning about languages and cultures. She is part of South Florida's non for profit organization Miami Model Citizens, and an active sister of Delta Phi Epsilon sorority. She is an excellent addition to our Inna's Hall of Fame family.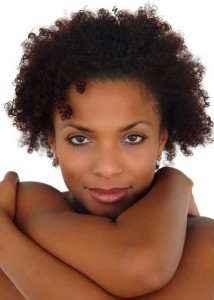 Lisa Thomas
Ballet / Modern Dance Instructor
Lisa Thomas Emrekovic is a New York trained dancer & aerialist.  Mrs Emrekovic graduated from the Ailey School on a Special Fellowship Scholarship and went on to join the Alvin Ailey American Dance Theater.  She is a world traveled performer and has enjoyed being a part of Inna's Hall of Fame family!
Ayesha Biswas-Doten
Visual Arts Instructor
Involved in the Arts since early childhood, Ayesha first became inspired by her mother's talent for portrait and landscape Art. She has since then explored the many facets and disciplines of Art education from high school onto the college level. Her training includes classical methods of drawing and painting, as well as modern techniques of photography, and computer graphics. She holds a BFA in Fine Arts from New World School of the Arts in Miami, Florida and University of Florida.
As an Art Teacher since 2007, Ayesha has established a broad understanding of the importance of an Art education. Teaching in public, private, and home-school environments she has developed and written a comprehensive curriculum, she also provides Art classes for students age 18 months to 18 years old. Her hope is that the Art lessons she teaches foster the development of the attunement of the visual sense, fine and gross motor skills, technique and imagination through the use of tools, and instill the understanding of Art as a vehicle for communication of thoughts and ideas, creative individuality and expression.
Brook Hamilton
Theater Intstructor
Brook Sterling Hamilton was born and raised in Yorktown, VA. Due to family struggle, Brook didn't begin acting until late in his high school career when he auditioned for the school play on a whim. From there, the rest is history! Lynchburg College in Virginia is where Brook studied, as he majored in Theatre and minored in Communication Studies. This experience led him to auditions with the Institute of Outdoor Drama (IOD), where he landed his first professional contract with Snow Camp Outdoor Theatre in Snow Camp, NC. In 2014, Brook opened Virtue Direct, Inc (VDI) to work alongside The Home Depot with their in-store promotions, then began sales with AT&T / DirecTV until 2017, when he took a direction change. When Inna approached Brook to step into the role as Director of Theatre, he was beyond excited to accept. He looks forward to sharing his experience and skills with the students, their families, and staff to continue to help keep the arts alive. He thanks everyone for the warm welcome to the Conservatory.

Justin Miranda
Guitar Instructor
I started playing guitar when I was 15, and developed a deep passion for music ever since. I loved to play Rock and Pop music at first, but fell I love with Jazz when I attended broward college. I'm currently pursuing a BA in musical performance at FIU, and I plan to pursue my Master's and Doctorate afterwards.
Save