Upcoming Events
Tickets are available online!
Inna's Hall of Fame and Arts 4 All present to you Peter Pan: A Musical Adventure at Arts 4 All Black Box Theater on February 22nd and 23rd!
This wonderful performance is based on the Disney Film Peter Pan.
Directed by Coralia Torrealba.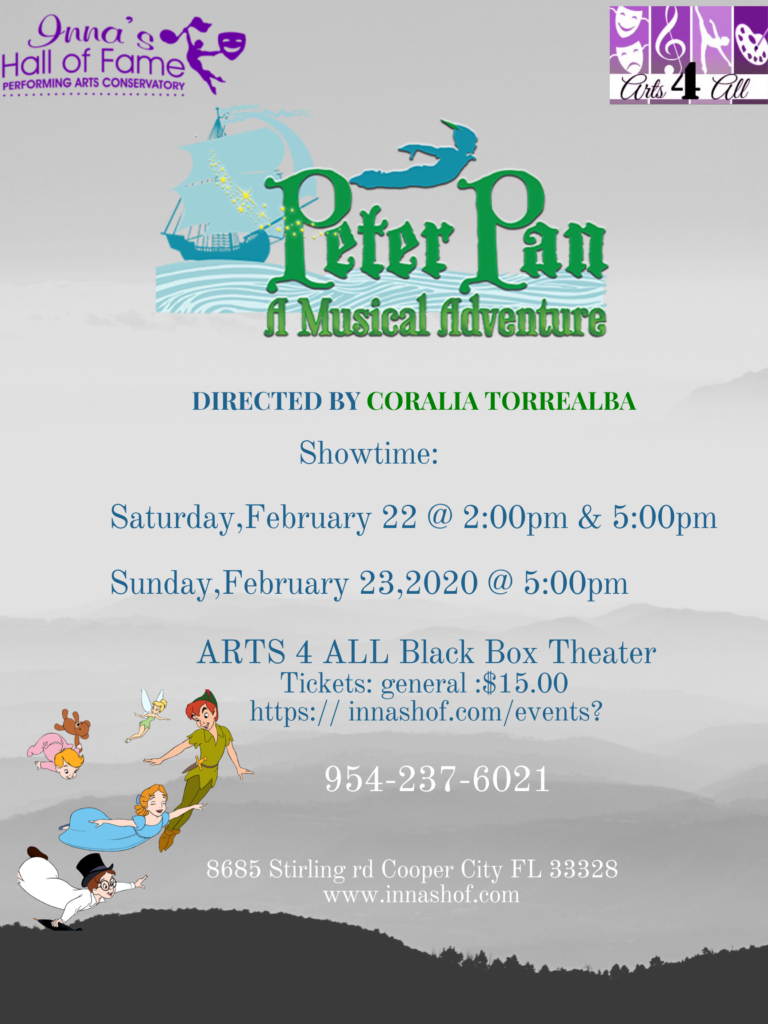 ---
Be Our Guest!
Enjoy an inspiring experience every time you visit. Check back often for upcoming events.
Plan your next night with Inna's Hall of Fame!
Locations will vary depending on the show. Seating options are dependent upon the host theater.
Do you want tickets to seats in the Front or Back? Be sure to check the seating chart.
(Seating options not available for all shows)
Click here to see the Cooper City HS Auditorium Seating Chart
Click here to see the Nova Theatre Seating Chart