Upcoming Events
Tickets are available online!
Inna's Hall of Fame and Arts 4 All present to you Frozen 2 Jr. at Nova Southeastern university on May 10th.
Directed by Coralia Torrealba.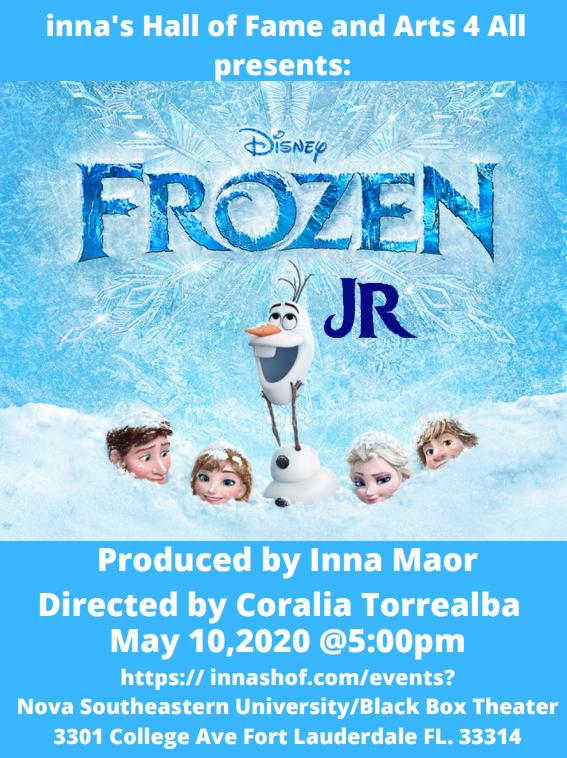 Inna's Hall of Fame present 10th Annual music recital. Sunday April 26, 2020
There are two performance available. Strings, ensembles, and, bands will start at 12 pm. The piano and vocal performance is at 3pm. Both shows are located at the ARTS 4 All Black Box Theater.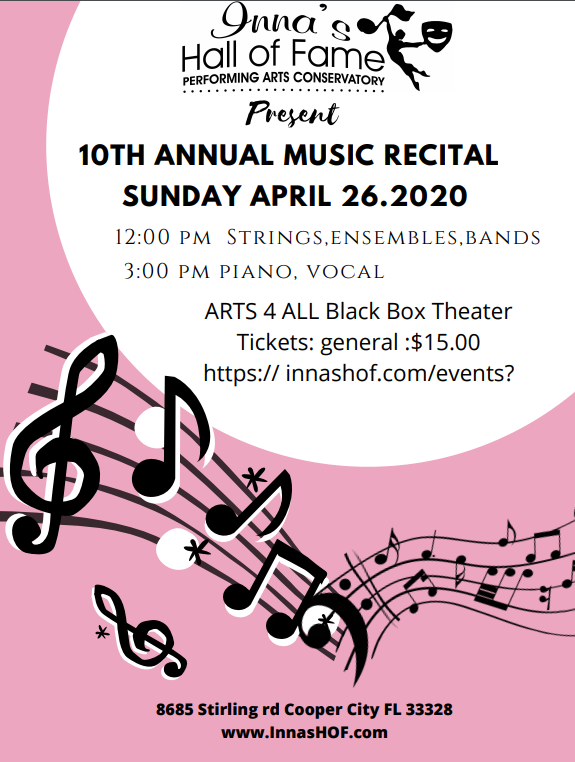 ---
Be Our Guest!
Enjoy an inspiring experience every time you visit. Check back often for upcoming events.
Plan your next night with Inna's Hall of Fame!
Locations will vary depending on the show. Seating options are dependent upon the host theater.
Do you want tickets to seats in the Front or Back? Be sure to check the seating chart.
(Seating options not available for all shows)
Click here to see the Cooper City HS Auditorium Seating Chart
Click here to see the Nova Theatre Seating Chart